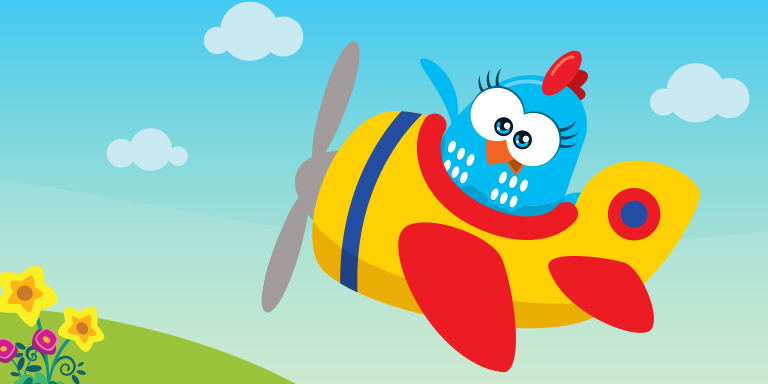 By Ryan Tuchow – Kidscreen
Discovery Italia is flying off with Brazilian studio Bromelia Productions' animated series Lottie Dottie Mini. The broadcaster is launching the 52 x 11-minute series in Europe for the first time on its free-to-air channel Frisbee this week.
Revolving around a blue chicken and the adventures she has with her friends, the 52 x six minute show is a spinoff of Bromelia's popular YouTube brand Lottie Dottie Chicken, which launched in 2006. The preschool-skewing animated chicken property has more than one million subscribers on its English-language YouTube channel and 20.7 million on its Portuguese-language channel. To spread her wings among English-speaking audiences, the prodco signed an exclusive global deal with digital kidsnet WildBrain Spark in 2018 to manage its YouTube channels and grow its visibility beyond LatAm.
Bromelia is working on a second (52 x six minutes) season for the series, with delivery planned for this year, according to a spokesperson from the studio.
The 2D-animated series has found success in Latin American, as Nat Geo Kids LatAm snapped up the broadcast rights in 2018, followed by Netflix in the region just last year. Aiming for a more global presence, the prodco teamed up with India's YoBoHo Digital Content to localize the Lottie Dottie Chicken YouTube series into the Hindi language and distribute it in India through YoBoHo's Hooplakids network, mobile platforms and YouTube.
Lottie Dottie Mini flies into Europe