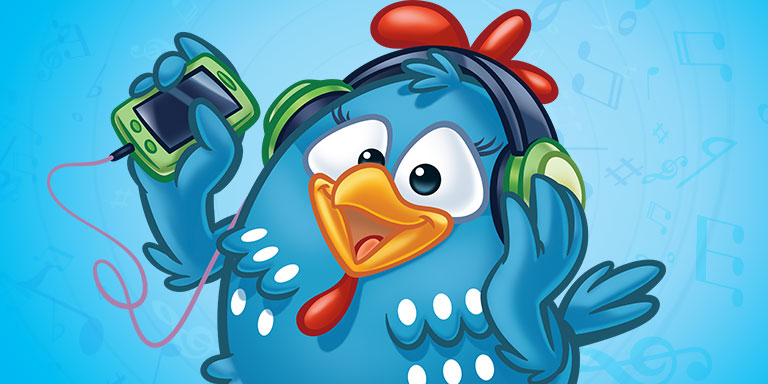 Brazil's Bromelia Productions is partnering with YoBoHo Digital Content to localize its animated YouTube series Lottie Dottie Chicken into the Hindi language. The titular character will be known as Lottie Dottie Murgi to Indian audiences, and YoBoHo will distribute the localized content through its Hooplakidz network, mobile platforms and on YouTube.
YoBoHo's IPs include HooplaKidz, HooplaKidz TV, All Babies Channel, Annie & Ben, Teehee Town and KidsCamp. The company's portfolio features 90 owned and operated channels and reports more than 1.5 billion monthly views across various digital platforms.
Lottie Dottie Chicken was created by Juliano Prado and Marcos Luporini and premiered on YouTube in 2006. The show has since launched on a number of streaming services, including Netflix and Amazon Prime, and has been translated into Italian, French, German, Mandarin and Japanese. The titular character (called Galinha Pintadinha in Brazil) is a blue chicken who is friends with characters like Lil' Butterfly, Purple Rooster and Ms. Connie Cockroach.
In 2016, the popular YouTube show inspired a spinoff series, Lottie Dottie Mini, staring the same characters aimed at younger viewers. Nat Geo Kids LatAm snapped up the broadcast rights to the spinoff's first season in 2018, making it the first pay-TV channel to air the 26 x 12-minute series. Last year, Netflix picked up the spinoff for streaming across Latin America.
Elizabeth Foster
Published on: http://kidscreen.com/2020/01/21/lottie-dottie-chicken-flies-to-india/
Lottie Dottie Chicken flies to India